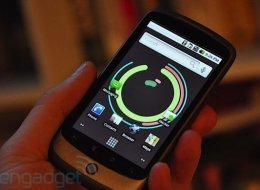 SAN FRANCISCO — Google Inc. is again trying to shake up the mobile market.
In holding an event Tuesday in which it was expected to outline its vision for how a mobile phone should be made and sold, the Internet search leader will likely raise the stakes in its bid to gain more control over how people surf the Web while they're on the go.
The catalyst in Google's latest attempt to redefine the mobile market apparently will be the Nexus One, the first smart phone designed by the company's own engineers.
Google has said little about the phone except to confirm that its workers received the handsets three weeks ago for a final round of internal testing. Google is expected to provide the first concrete details about the phone, along with the company's vision for how such devices should be made and sold, during a news conference Tuesday at Google's headquarters in Mountain View.
In its invitation to the event, Google said the wireless market has only seen "the beginning of what's possible" with the free Android operating system that it introduced for mobile phones in late 2007.
Android was designed to make it easier to interact on a mobile phone with Web sites and services, including Google's, while providing an egalitarian platform to run applications developed by outside programmers.
The applications don't have to go through an extensive review before they can be distributed to Android-powered devices, a contrast from the control that Apple Inc. holds on its hot-selling iPhone.
Until now, Google has been content to let other companies design the devices relying on Android. And those devices thus far have largely been distributed like most other mobile phones, tethered to major wireless carriers that typically require buyers to lock into two-year contracts in return for discounts on the handsets.